Red Tape Field Station

2021
Participatory performance of weaving linen "tape" on a specially designed loom, presented as part of Portland Textile Month

Made with support from: Emma Duehr Mitchell and Shannon Welsh

After setting up a portable, hand-built loom outside of the Portland State University Library, I began to weave a narrow linen band called "tape" and invited others to join. Tape is a woven material that takes many traditional forms around the world, and was used to tie materials and garments before other kinds of closures became common.

For 10 hours, the trite symbol of "red tape" became a way to jump-start a discussion with visitors about the difficulties of contemporary domestic flax revival. But, over the course of the day, the interpretations became more personal, relating to the ways the tension from the metaphorical "red tape" shows up in our lives.

This loom is hand-tensioned and inspired by an 18th century tabletop box-loom reproduction. Showing others how to physically maintain tension in the threads with our upper bodies emphasized how all kinds of tension—personal, global, material, and cultural—can be held in this single narrow band. Each person who wove on the loom signed their names upon departure.





all photographs of the performance by Laura Glazer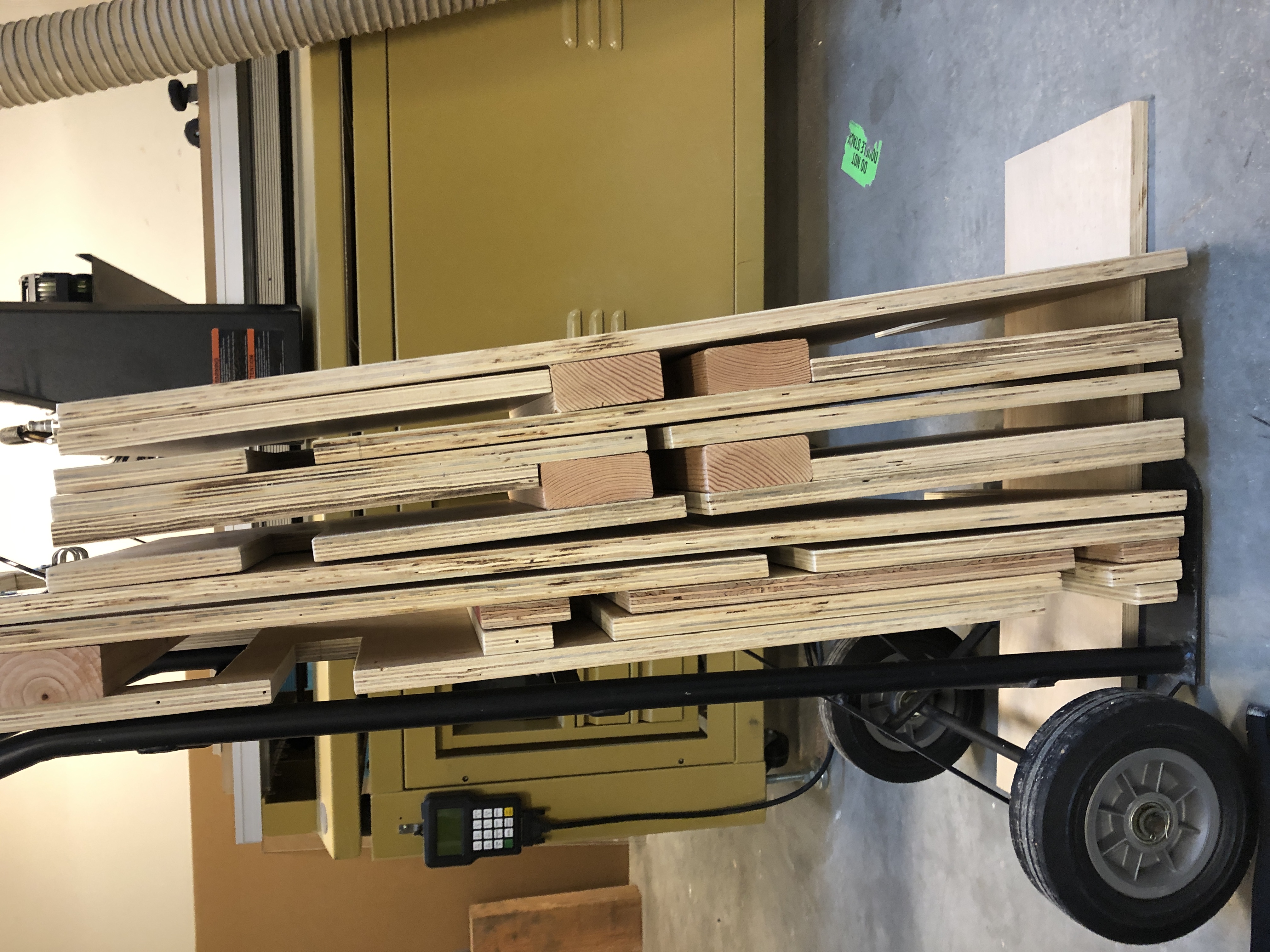 The loom and pair of benches were constructed at the PSU workshops, now led by Emma Duehr Mitchell, who helped located scrap material to built the portable, modular design. No new lumber was used. Shannon Welsh, of Fibrevolution in Portland, loaned bundles of dried and retted flax as interpretive tools for the performance.