Persephone on the Water
2021

Public performance on the beach at Laurel Lake — a former industrial iron forge site in the mountains of central Pennsylvania

made with Valley Traction Performance Collective


---

Bringing together musicians, dancers, and other contributers, this devised piece was a raucous, tongue-in-cheek, occupation of public space. The score asked the audience to shout, sing along, and swim in the water at the show's conclusion. There were moments of peace and moments of cacophany, and we invited passerby to join in. Dynamic sound was a key element of our experimentation on the water.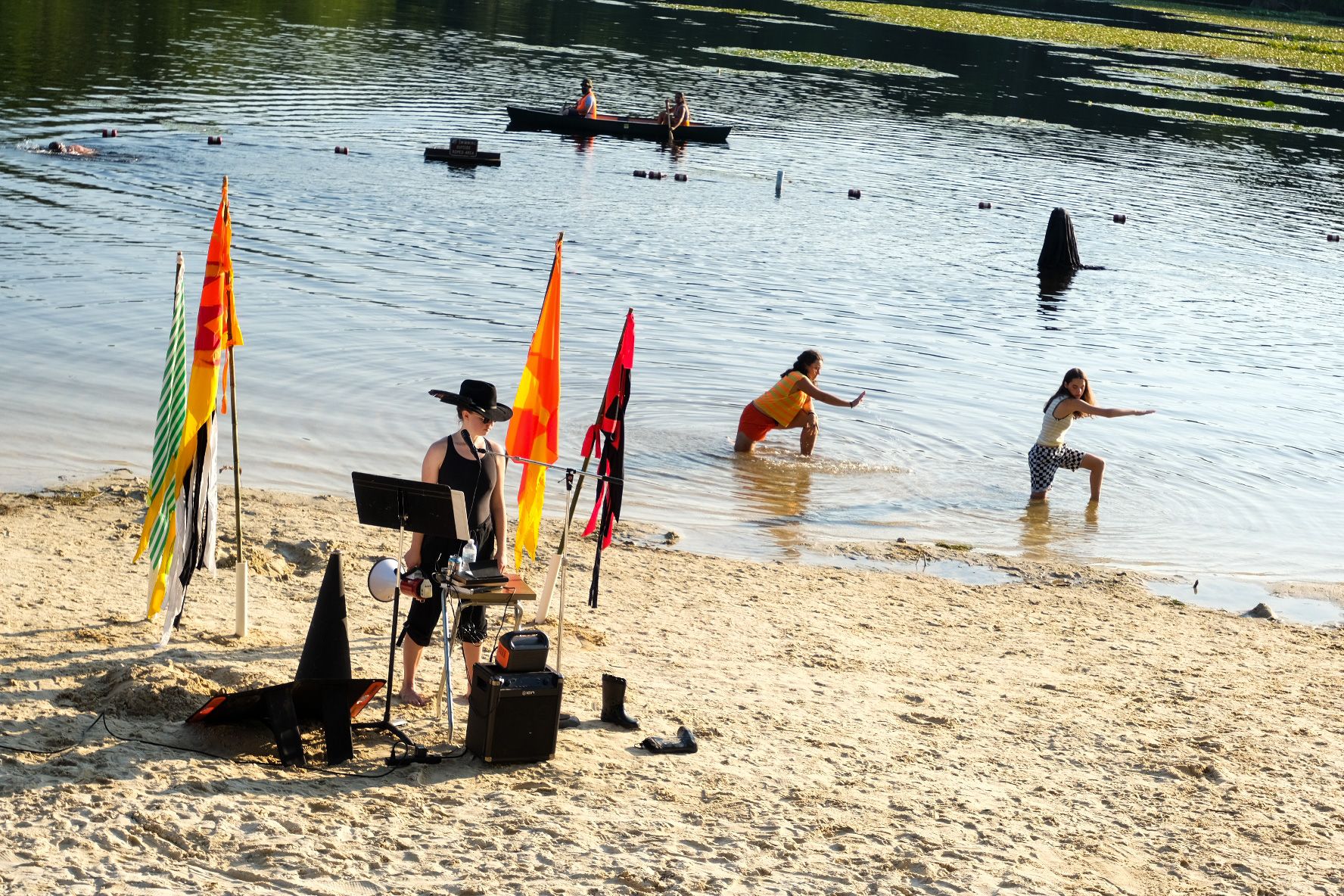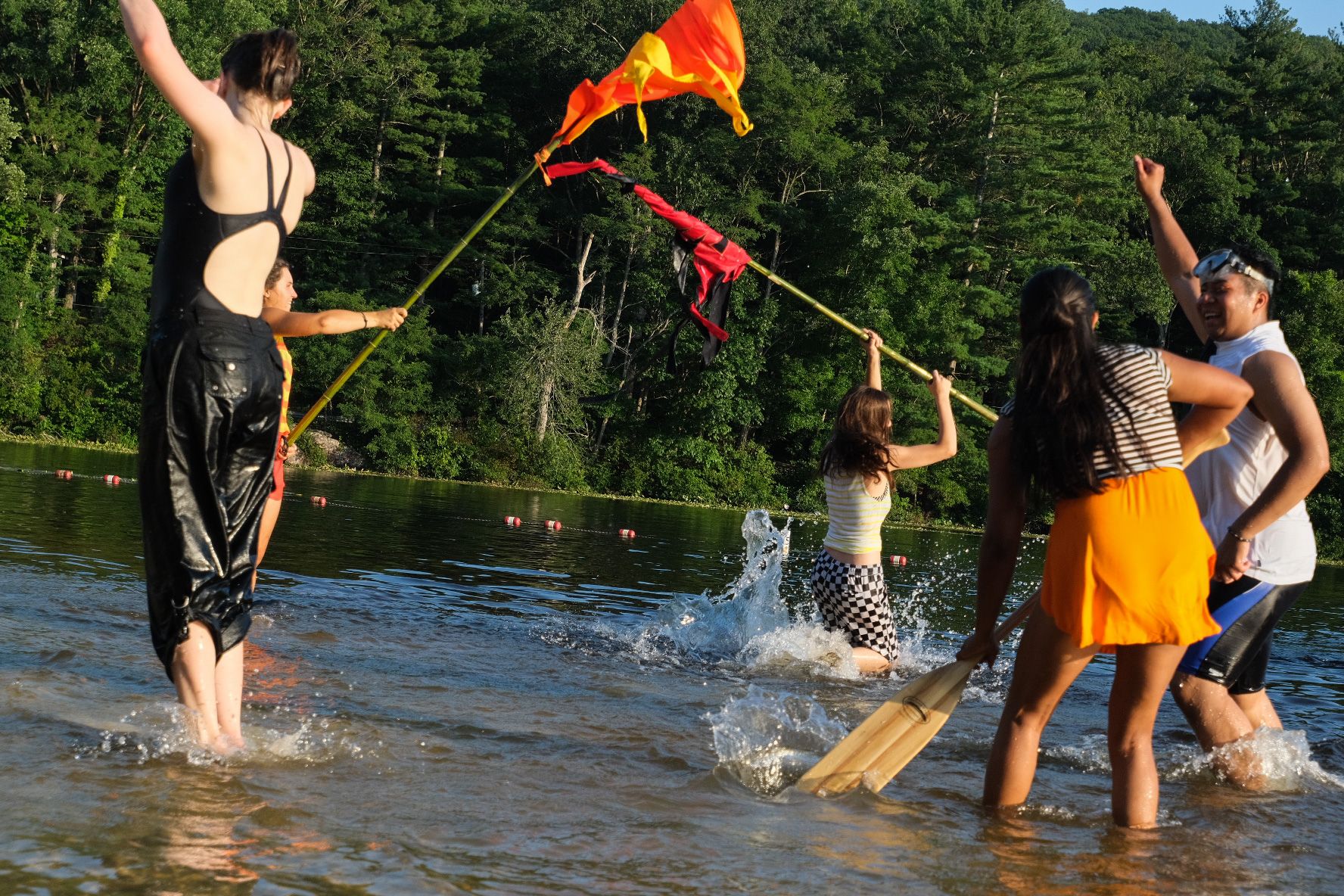 photographs by Abigail Geiger


"The hardest thing for me to understand is boredom..."

— Alice Mackenzie Swaim
poet from Mt. Holly Springs, PA
The railroad coming, the beginning of the end
The end of silence, The end of solace,
The end of smokeless summers
Not a place, but a part of one
Not a place, but apart from one
Not a whole, but apart from one

— "Change Train"
song from the show's score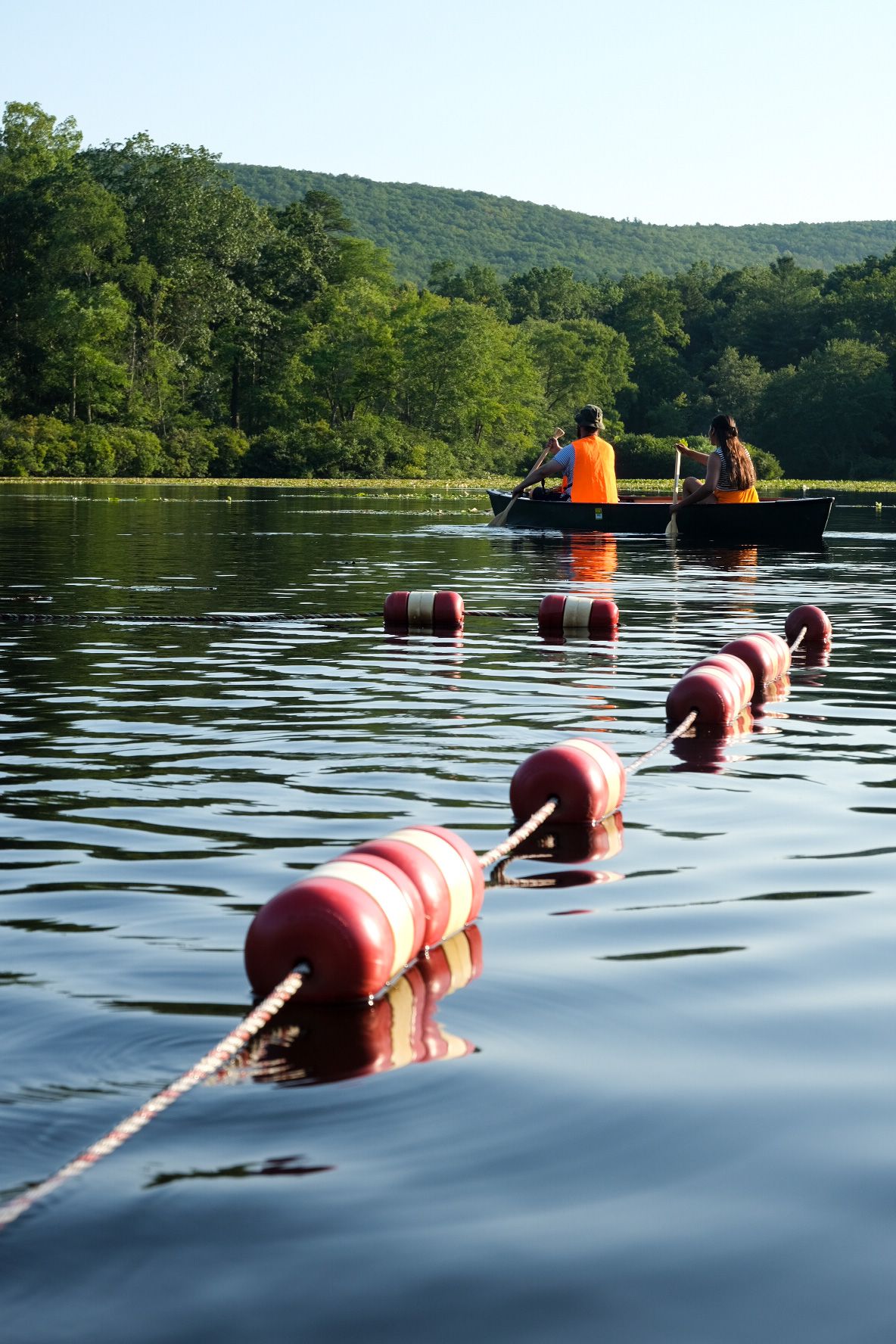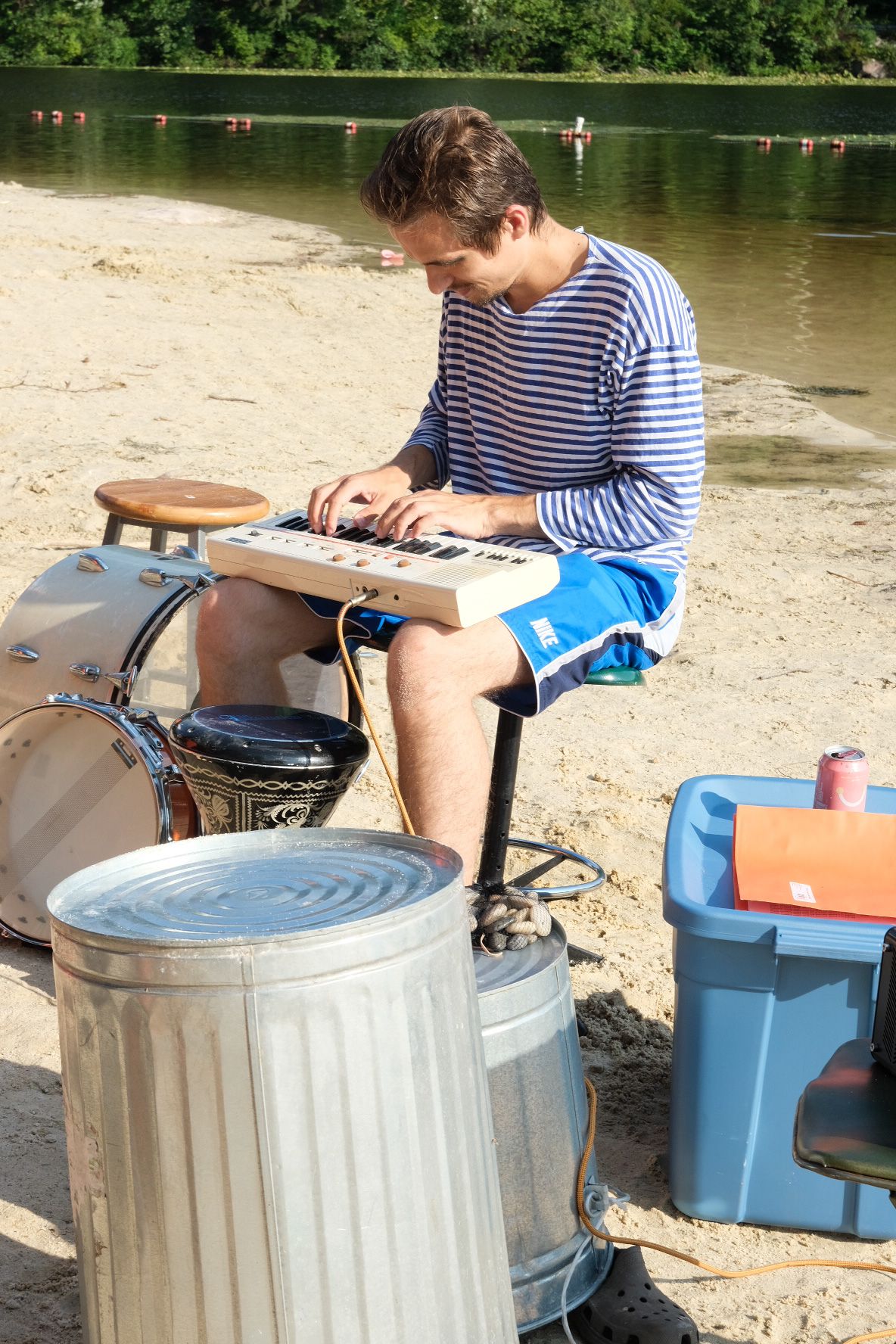 Persephone on the Water was performed by speakers, dancers, and live musicians on the shore of Laurel Lake in Pine Grove Furnace State Park, Pennsylvania. Two speakers were on the shore, 3 dancers move between the beach and the shallows, a group of musicians is gathered on the sand, and a saxophonist traverses the lake in a canoe.

Persephone's story is a myth that in traditional readings explains the earth's four seasons, and it became a jumping-off point for this original work. Persephone is in all of us, and the dark side of our relationship to the natural world—its mechanization and exploitation—is inside of us too. We all can hike and remark on the beauty of a sunrise, but we exist knowing that there's always darkness. Using the history of Laurel Lake, we described Persephones' abduction by Hades and eventual return at the behest of her mother Demeter—which for her became a perpetual cycle of dormancy and revival as cursed Queen of the Underworld.


A megaphone, saxophone, battery-powered keyboard, and acoustic percussion all provided nuanced reverberation in the valley that had once been filled with the pounding of an iron furnace and the roar of fires. We all experienced the lake in a new way during this process, hearkenign back to the days when water from the lake powered the production of iron.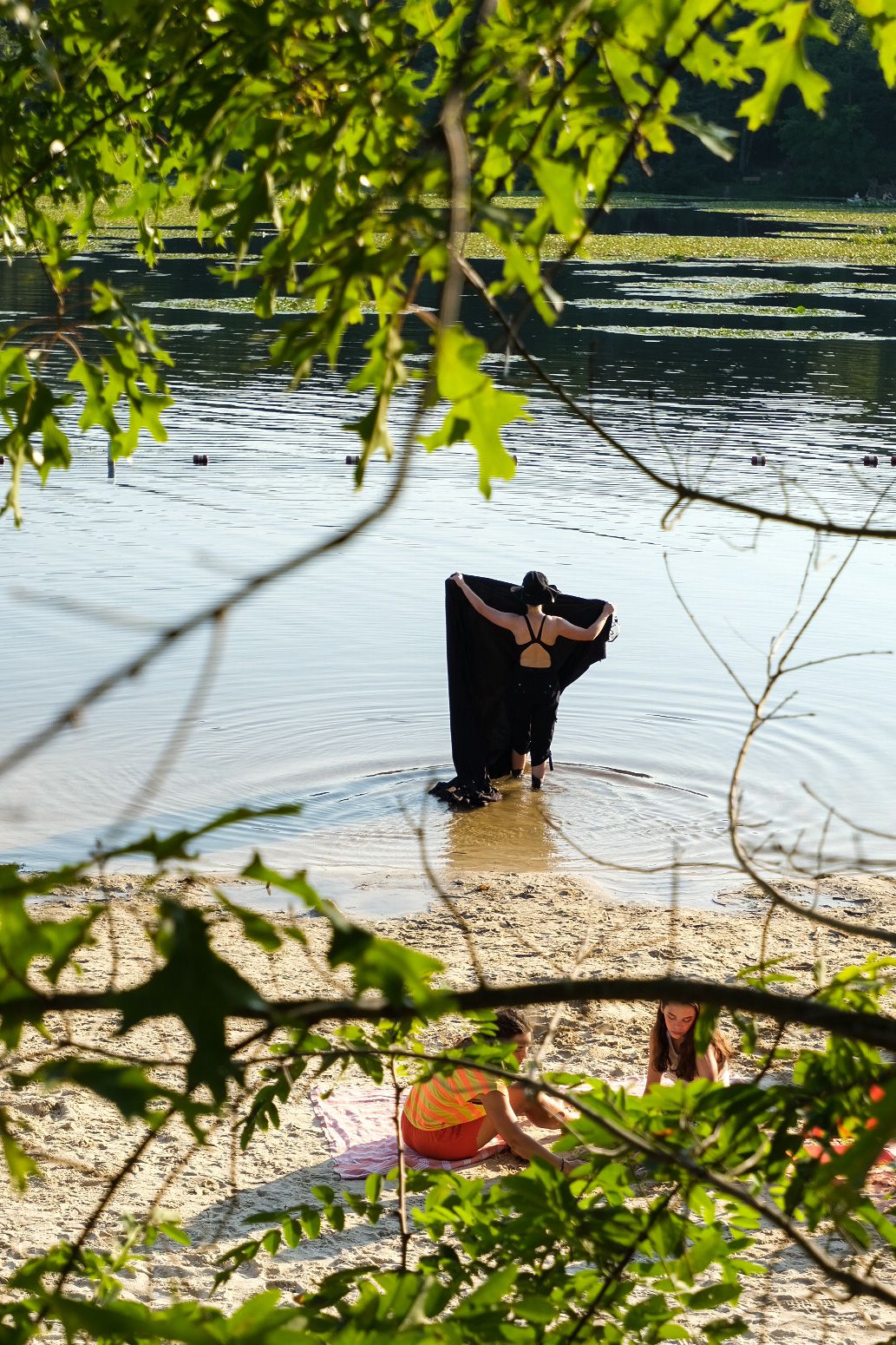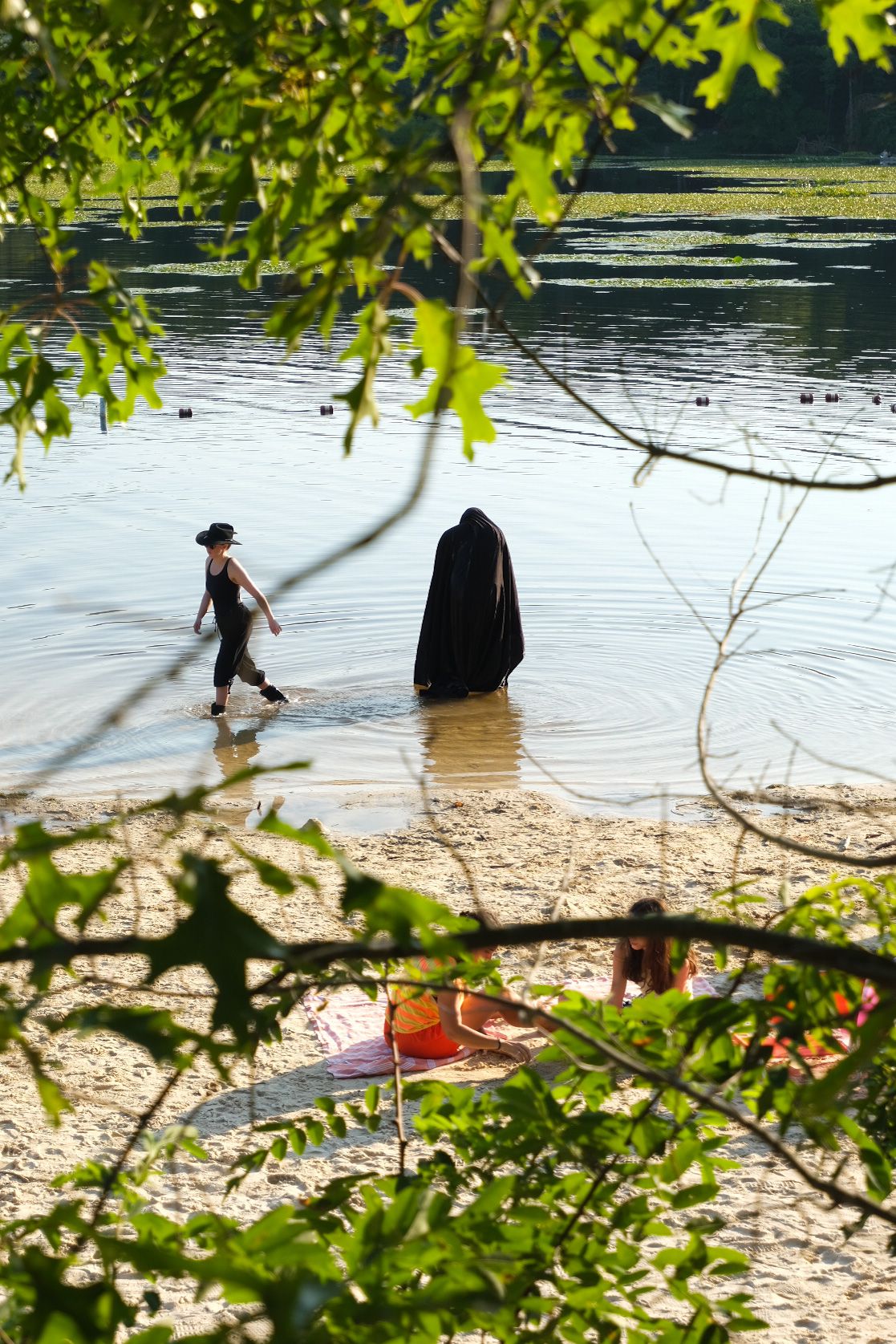 "Everything that comes into the waterbody dies and settles in layers, and we use that to go back in time... We can detect fossil records in the sediment. Every organism that lives there tells me something about the quality of the waterbody or the activities on the landscape."

—Dr. Kristin Strock
freshwater ecologist who has
monitered Laurel Lake for 8 years

Valley Traction production team:
Kent Barrett
Mo Geiger
John Werner
Chakra Sokhomsan
(Dickinson College
Dana Assistant, Summer 2021)
CAST:

YOUNG PERSEPHONE….……Roma Cervino
PERSEPHONE………...…..……...Chakra Sokhomsan
DEMETER………………….…..…….Espoir DelMain
H………………..…….………….………..Mo Geiger
FOOTNOTE………….......……….…Rory Harper-McCombs
THE COMPOSER ….……..……..Brian Maag
THE ARCHITECT……………...…..Walt Geiger
MUSICIAN 1……….………....……..Joshua Bennett
MUSICIAN 2……….……….…….…John Werner
MUSICIAN 3…….…………….…....Harmony Esqueda
MUSICIAN 4…….…………….....….Doug Krueger
MUSICIAN 5………………..…….….Nate Smith
MUSICIAN 6…..……………..……...Andrew Lubimtsev
MUSICIAN 7……………………..…...Jeff Adams
MUSICIAN 8……………...…...…….Sara Markowitz