One Week of Flax
2021-ongoing (currently in process)
Sculptural documentation of labor performed for one week in Oregon's Willamette Valley

Made with Shannon Welsh and Dr. Jennifer Kling

In October 2021, I accompanied Shannon Welsh and Dr. Jennifer Kling to plant flaxseed test plots outside of Corvallis, Oregon. On that day, we prepared seed beds and planted dozens of types of seeds, which were all bred by Dr. Kling and individually prepared by type. Earlier that week, one type of fiber flax was planted on the neighboring 1-acre plot.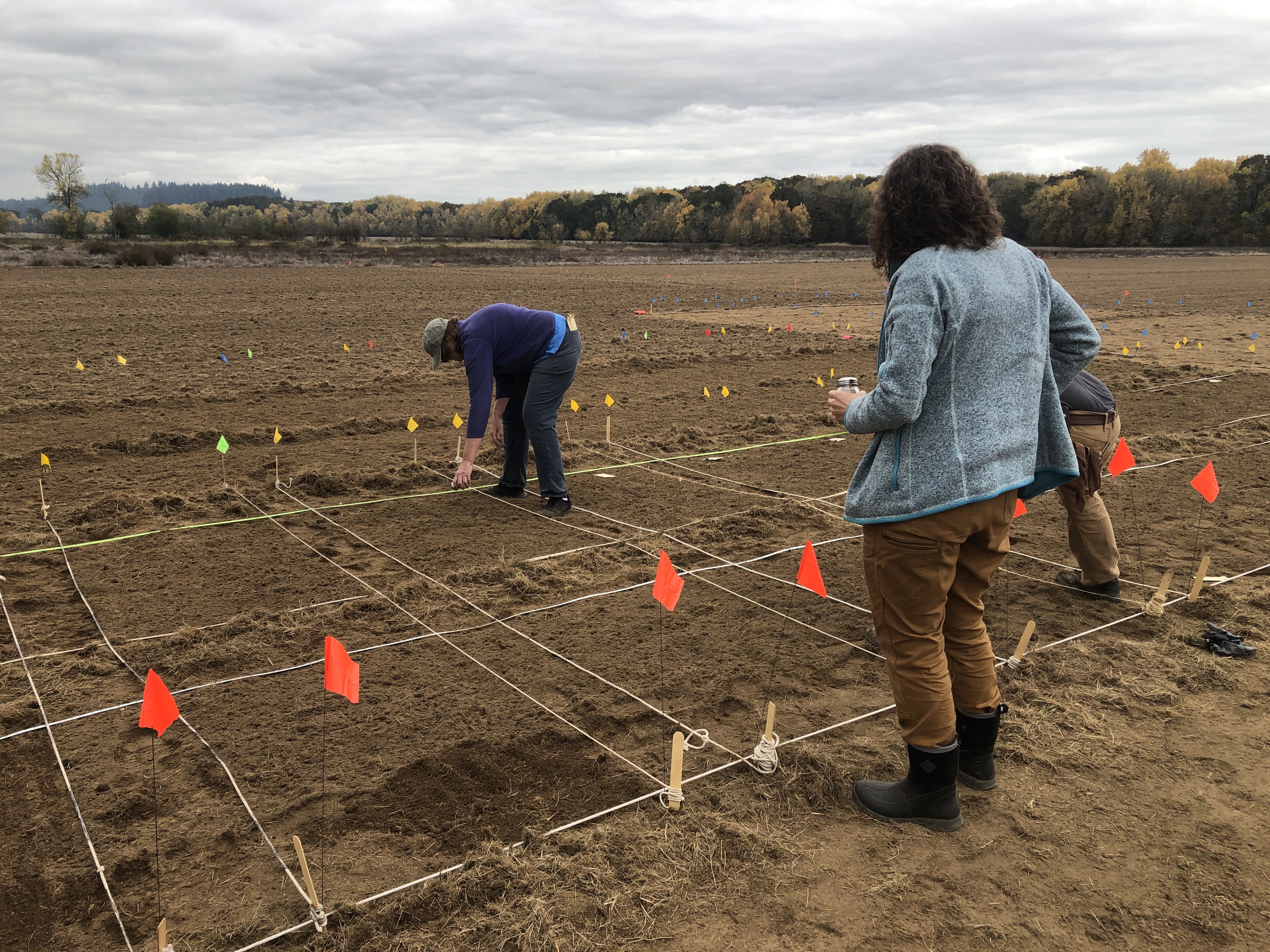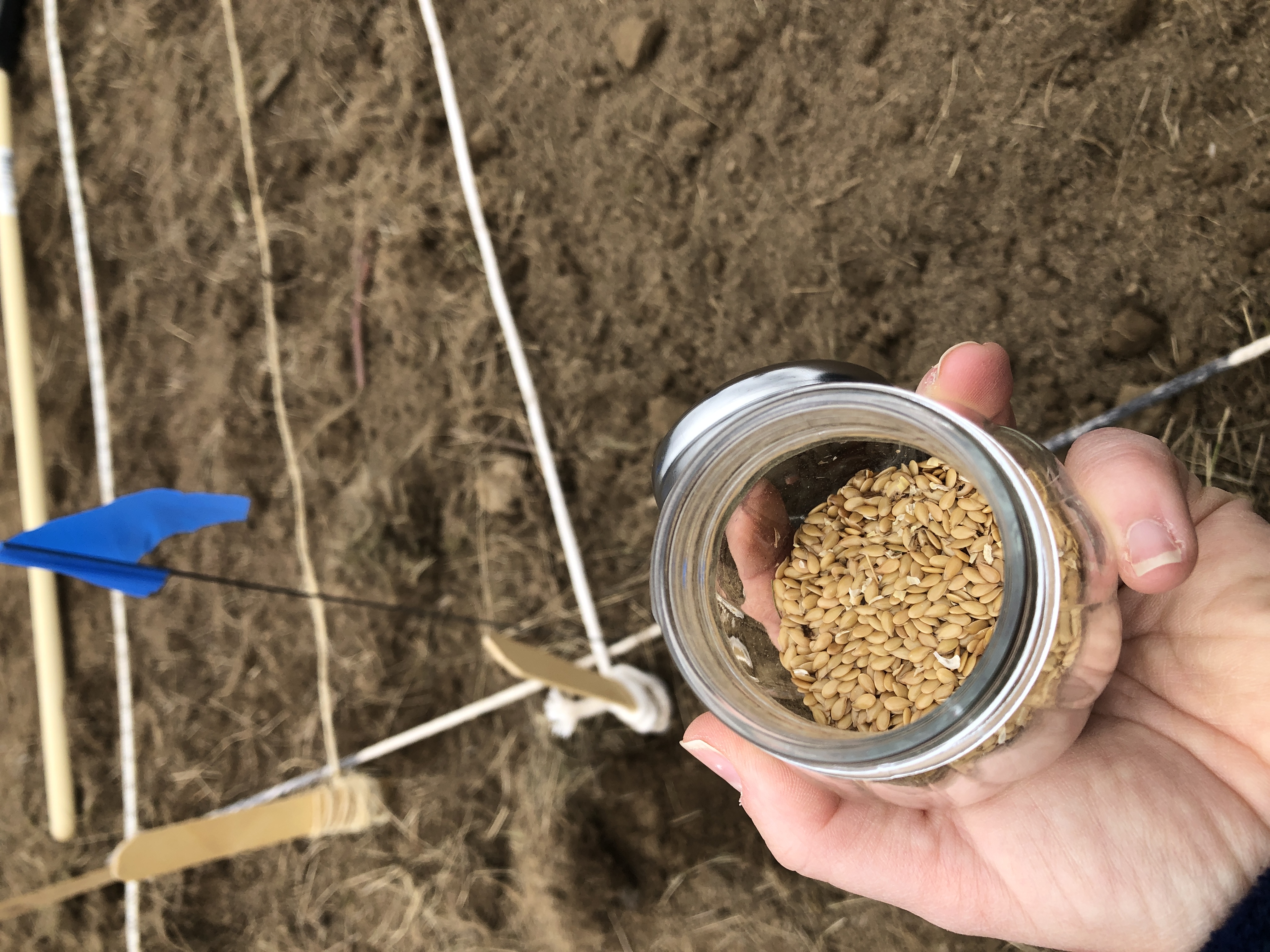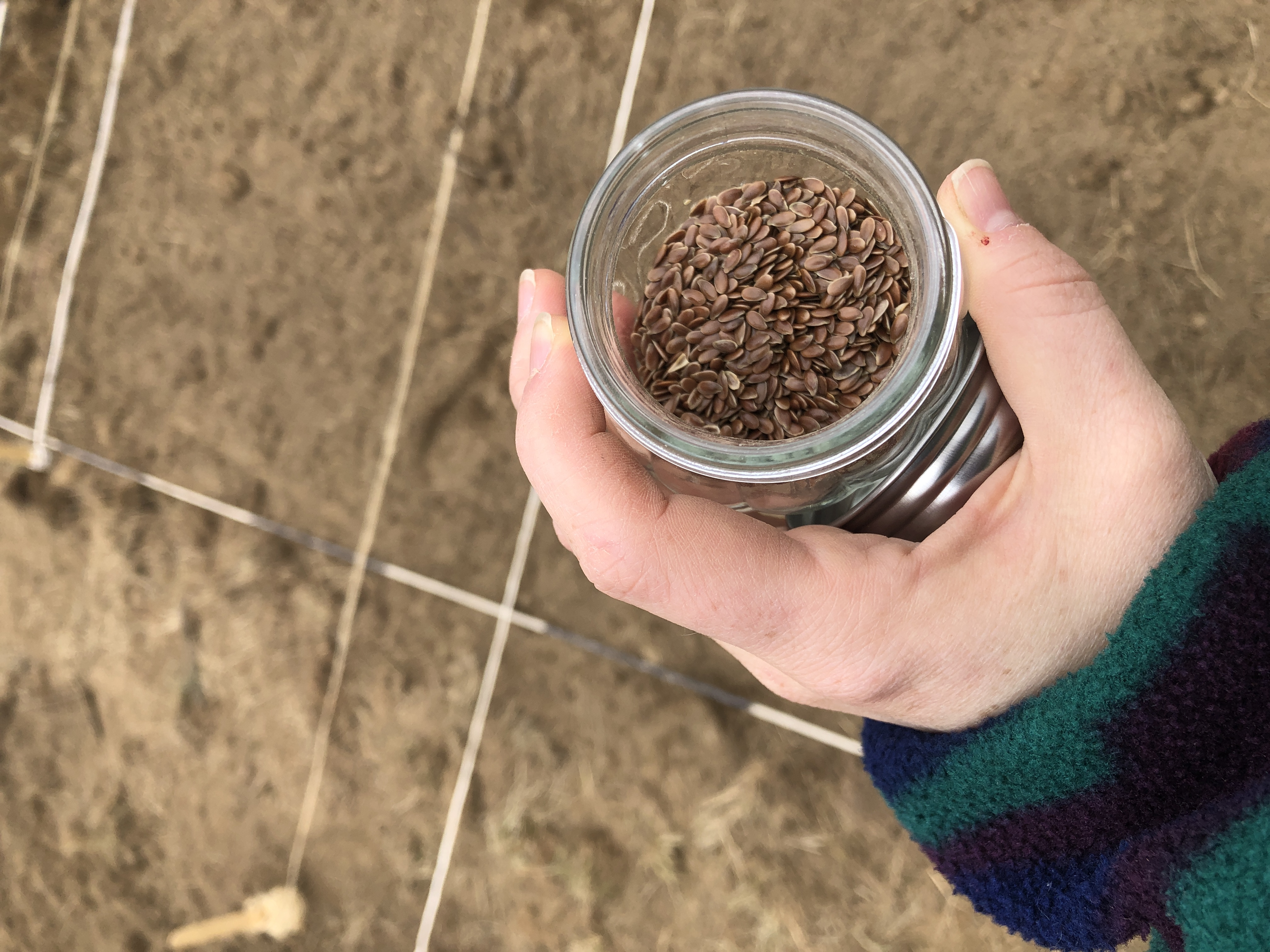 During this process, I learned about the research, labor, and experiementation that goes into reviving a crop in a changing climate. Domestic flax production was threatened and ultimately overpowered by cotton and plastics in the early part of the 20th century, and it now represents a sustainable alternative to many widespread garment textiles.

When we left, I look all of the labeled seed packets and bags and sent them home to Pennsylvania. I am in the process of making this debris into sculptures that physically describe one week on one acre of land, and how that labor stretches out over years of preparation.