One Day of Seeds
2022
Sculptural documentation of labor performed for one day in Oregon's Willamette Valley.
Made with Shannon Welsh and Dr. Jennifer Kling
---
This temporary documentary sculpture is a map, and it reflects a diagram made by seed breeder Dr. Jennifer "Jenny" Kling, who is developing a flax crop for large-scale linen production. She does this work in collaboration with Shannon Welsh, a textile designer and sustainable fiber advocate, and Angela Wartes-Kahl, a farmer and organic certification specialist.
On October 18th, 2021, I accompanied Shannon Welsh and Dr. Jennifer Kling to plant seeds in their Alpine, Oregon field trial. Neal, Elizabeth, and Gary joined us that day to prepare the soil and plant dozens of types of seeds in 2' x 3' test plots. After that day, I kept all of the leftover labeled seed envelopes to use as a device for storytelling — laying them out in a grid as they were planted in the field. I am interested in this narrative because it connects work, time, and place using a simple visual method to describe a complex and largely social process. I'm also viewing seed breeding conceptually as one example of many natural processes influenced by people's hands for worldwide material consumption. It physically demonstrates cooperation between people, our built environment, and our organic environment.
An interview with Jenny
about the process of seed breeding and crop development was published in SoFA Journal's
Conversations on Everything
to accompany the exhibition.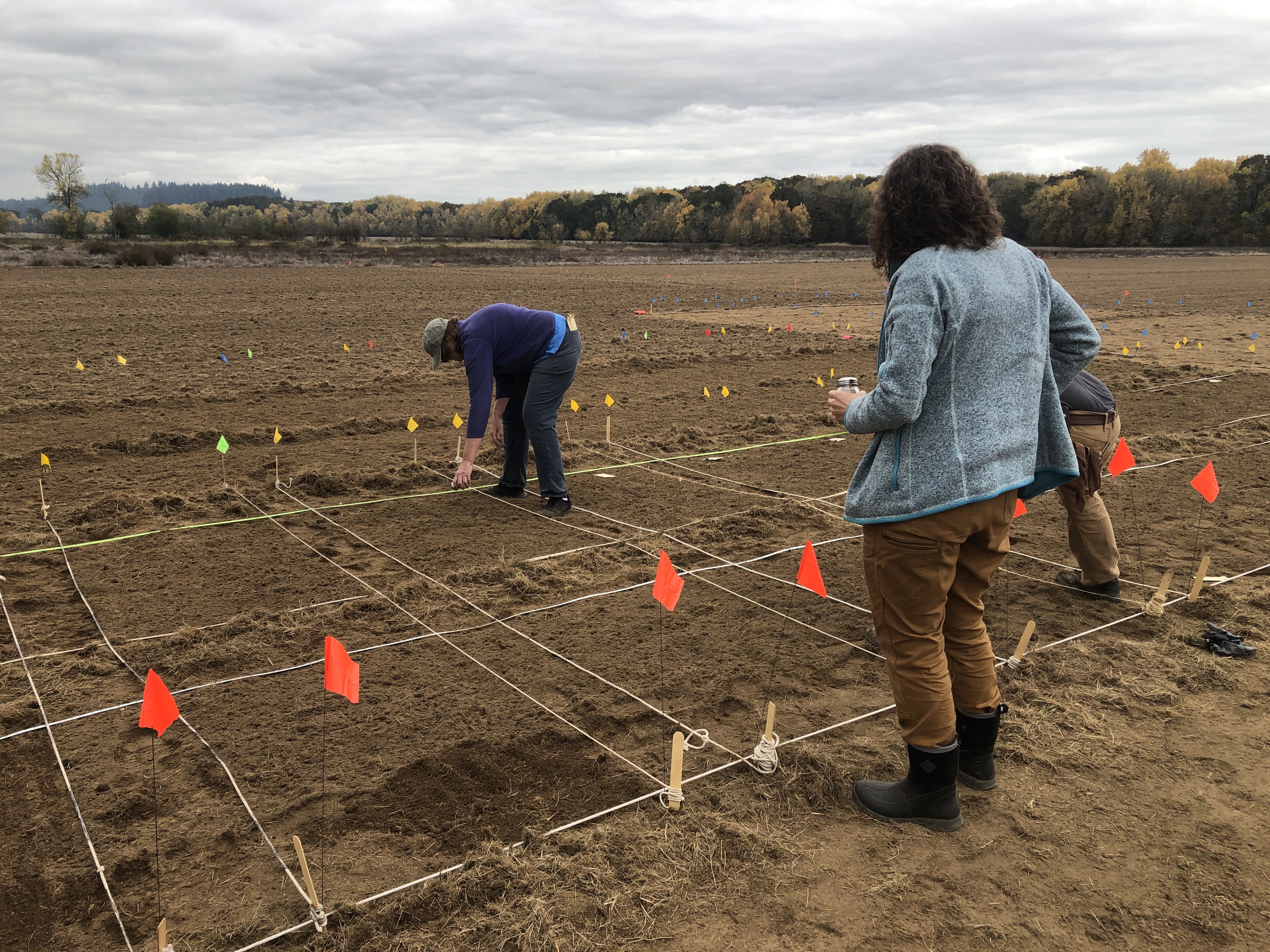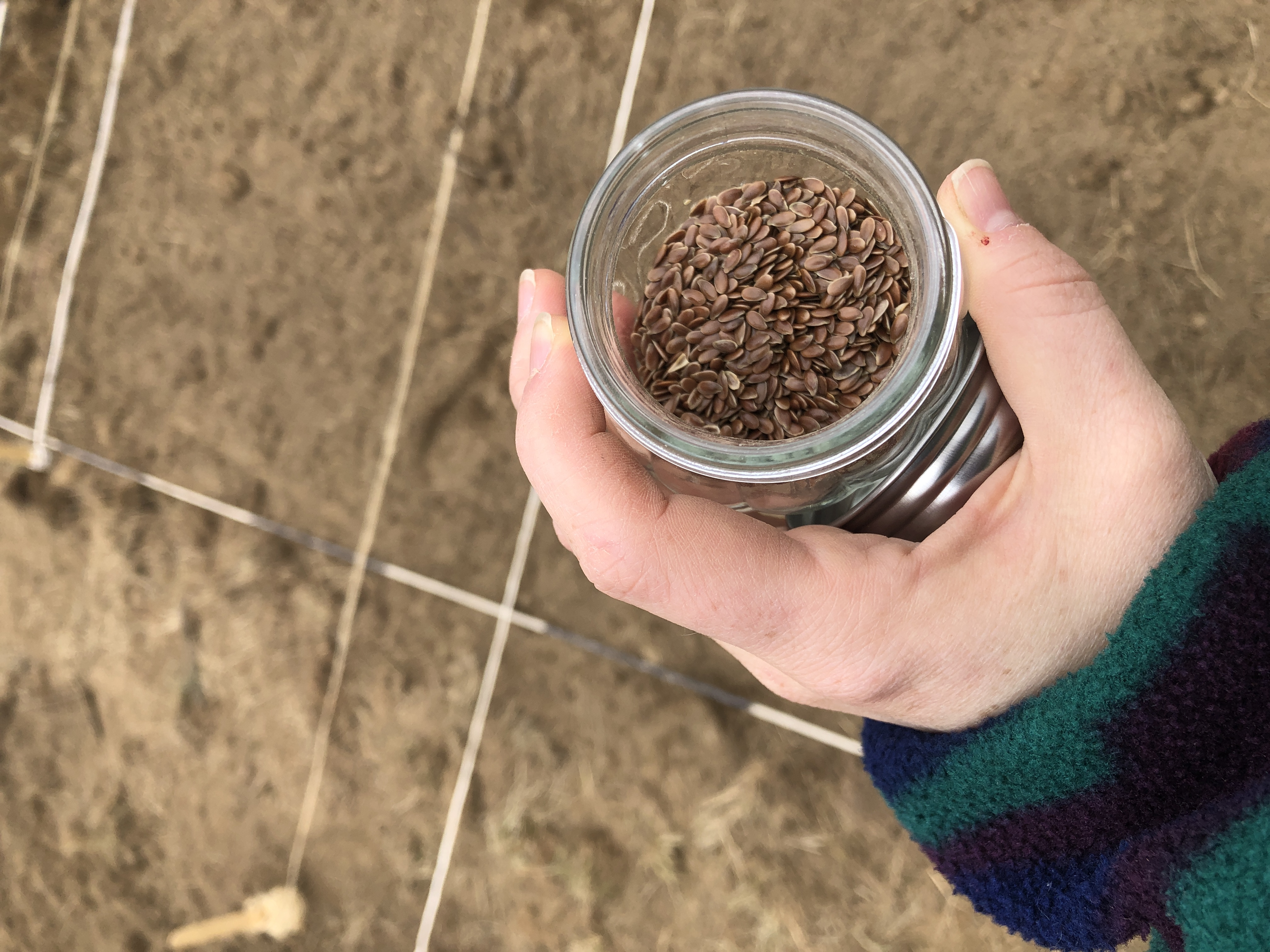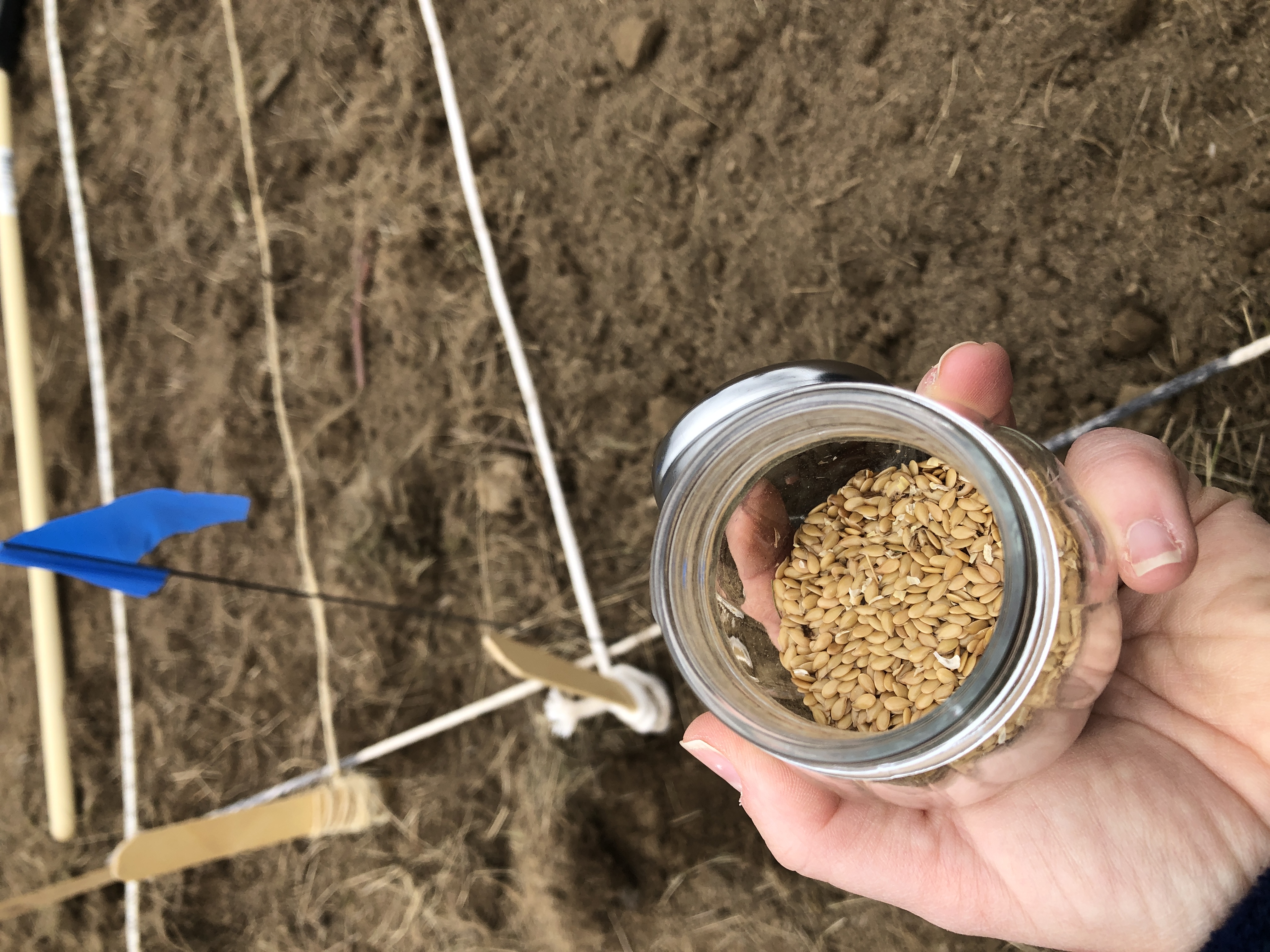 Context:


The Willamette Valley was a significant producer of flax for linen until domestic flax was threatened and ultimately overpowered by cotton and plastics in the early part of the 20th century. Linen now represents a sustainable alternative to many widespread garment textiles.

During the process of planting seeds together that day, I learned about the research, labor, and experiementation that go into reviving an agricultural crop in a rapidly changing climate. This sculptural map is a momentary pause in the 7 to 10 years that go into developing a crop, starting with a single seed.