Here Town
2020

A multi-media installation that took place in the storefront of the Carlisle Theater in Carlisle, Pennsylvania. It was inspired by the ethereal, liminal Act 3 of the play Our Town, and activated 6 days a week from 11am-9pm for the month of December, 2020.

Made with Valley Traction Performance Collective


---

Split across two windows, Here Town was made from found objects and screens which show textual narration in addition to people and places from around Carlisle, PA. At first appearing to be illuminated Christmas decorations, this partial adaptation of the play dramatized the passage of time, the complex relationship between narration and perception, as well as the difference between what's past and what's history.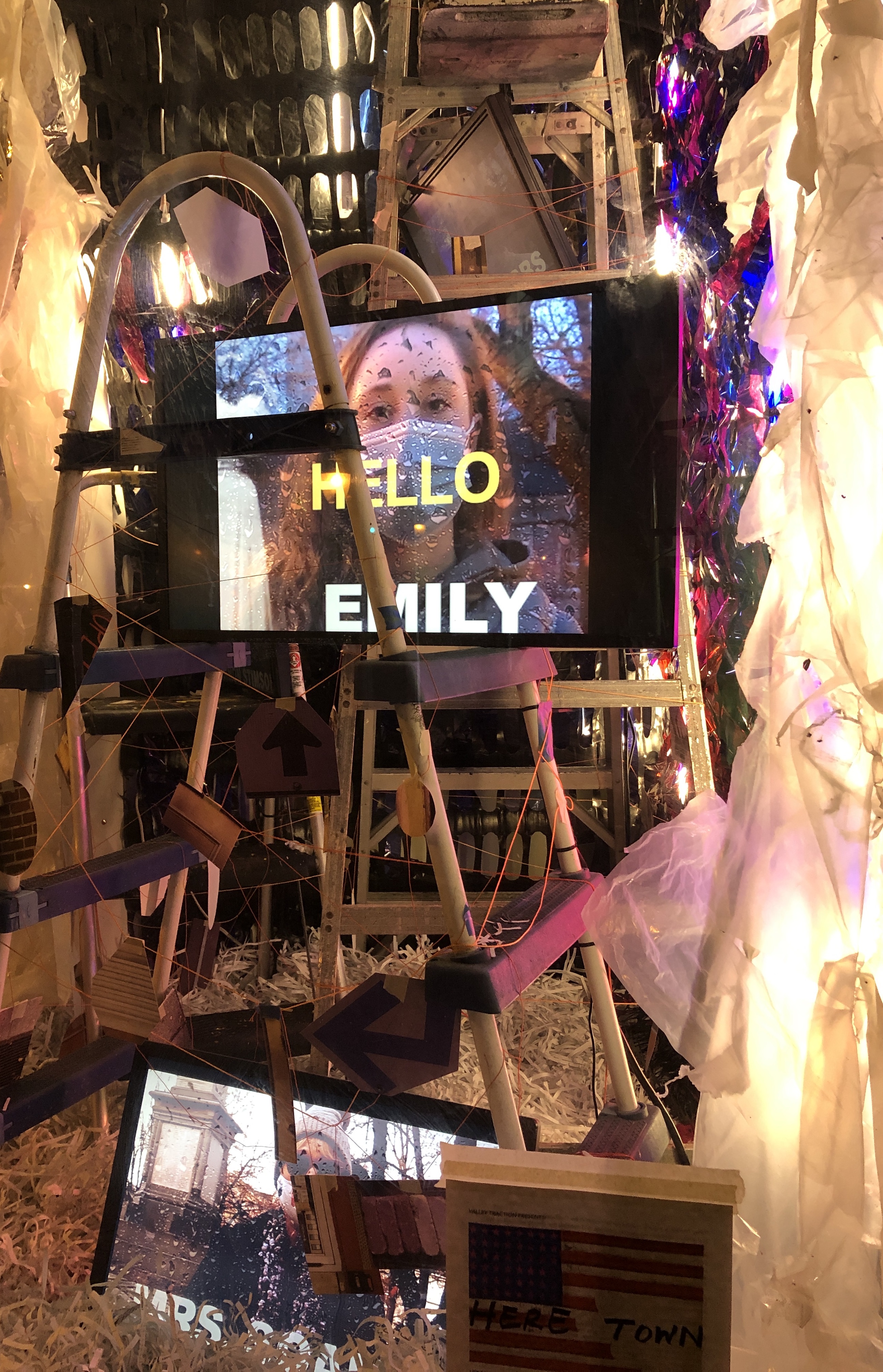 The script's original text acted as subtitles for silent filmed imagery of individual faces. Each participant looked into the camera for 3 uninterupted minutes, and the footage was filmed at the town's central farmer's market on a wednesday afternoon. Each person was then assigned a character to construct the film's narrative

Two cuts, one extended and one condensed, were split between the two windows, offering disparate experiences for viewers on the sidewalk.