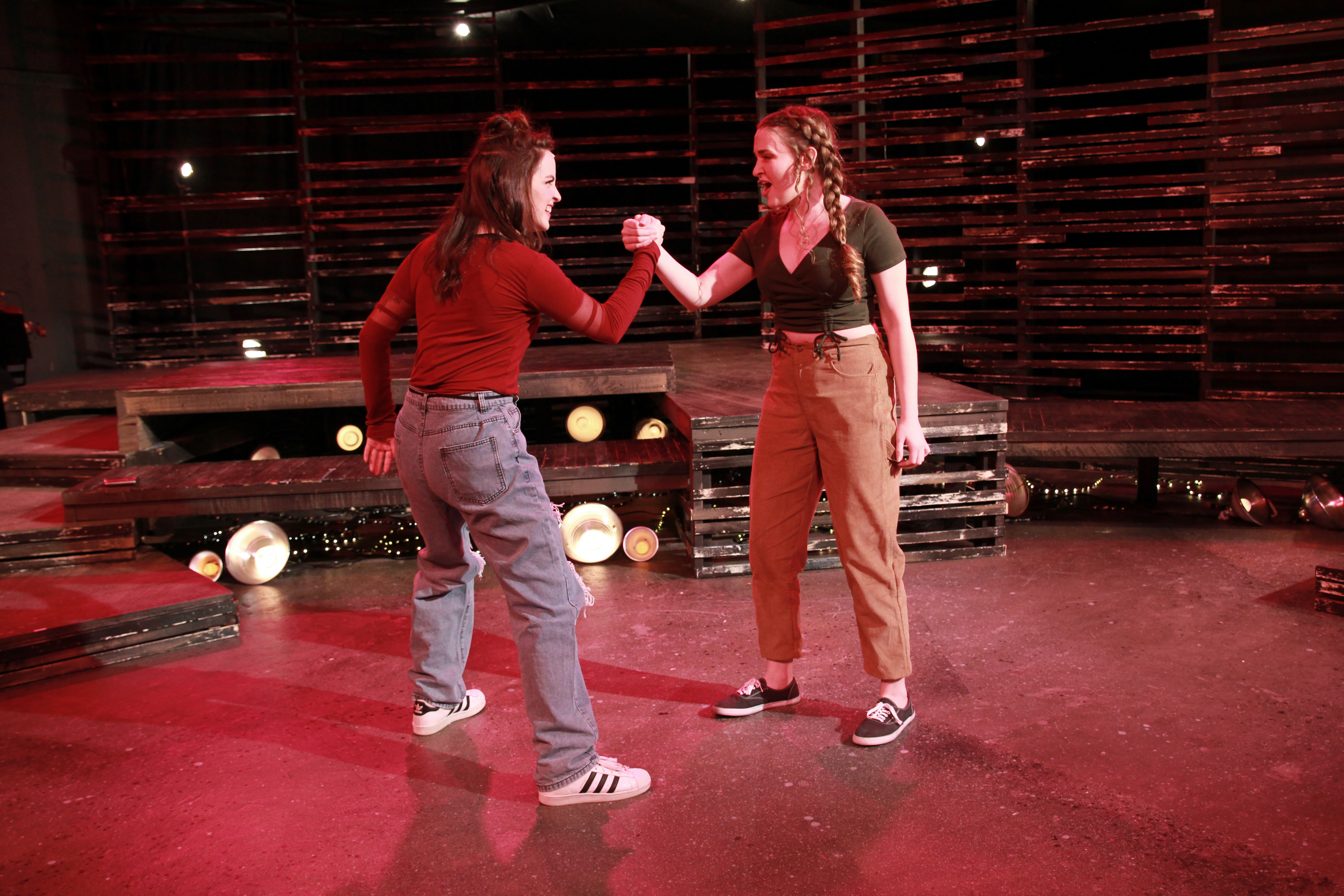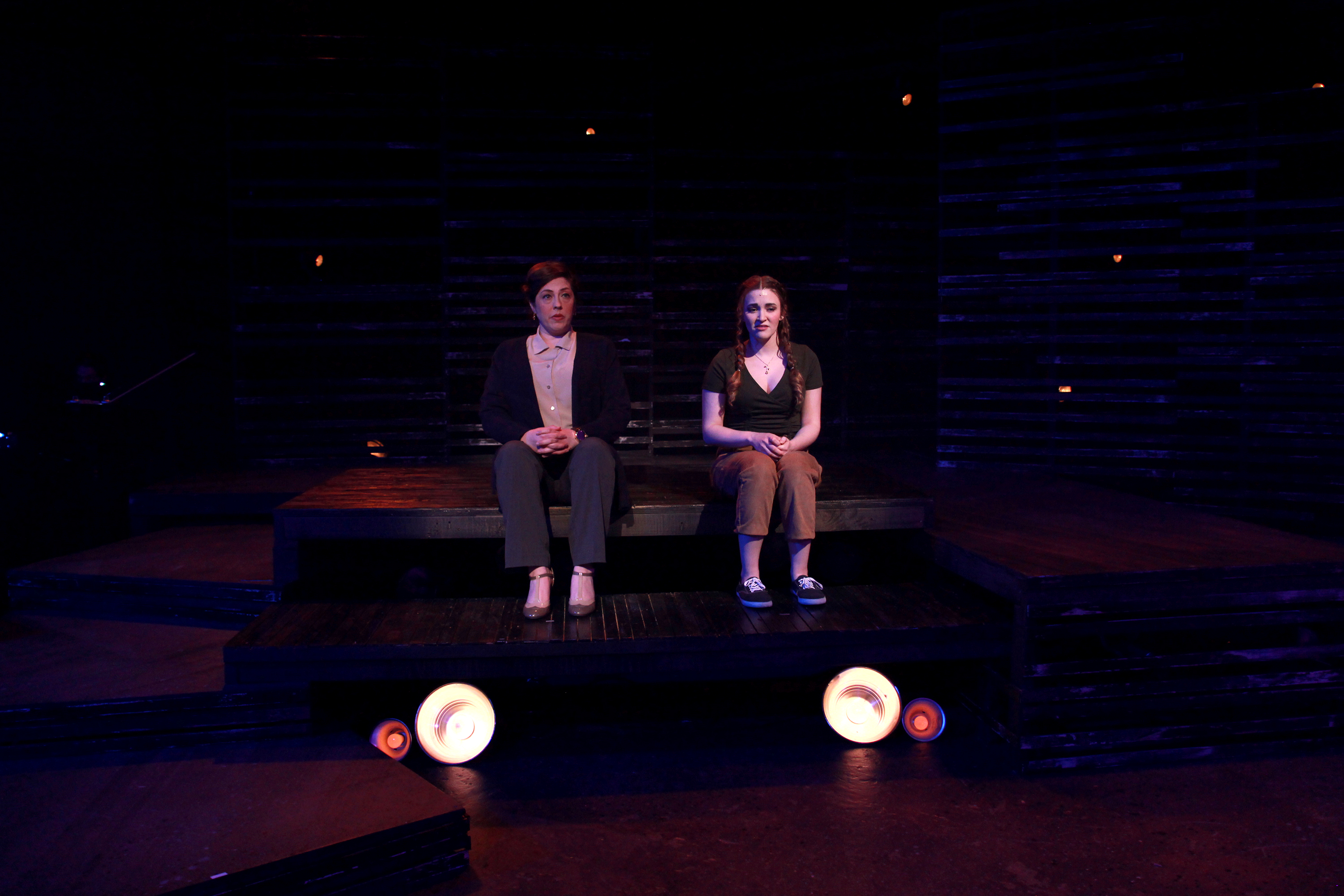 Mad Ones
Scenic Design

Open Stage
Harrisburg, PA

Director: Stuart Landon
Costumes: Jack Weitzel
Lighting: Tristan Stasiulis

Scenery built from reclaimed slats found in the theater's storage, utility lighting, and stock-size platforms.
Kinds of Light
(scenic design)

The Tank
New York, New York

Creator/Director: Summer Shapiro
Lighting: Simon Harding
Sound: Sean Brennan

Scenery built from found materials with interactive rolls of paper, drawings that changed throughout the show, and small sculptures.
A Midsummer Night's Dream
(scenic design)

Pendragon Theater
Saranac Lake, NY

Director: Karen Kirkham
Lighting: Kent Barrett
Costumes: Kent Stread

Performed on a stage built in the woods of a local park and recreation center. The stage was constructed from locally milled timber, and all of the scenic materials were found at the site or in the theater's storage. The stage remains in the park, and it's regularly used for community events.
Spitfire Grill
(scenic design)

Arthur Storch Theater
Syracuse, NY

Director: Ralph Zito
Lighitng: Emily Stork
Costumes: Katie Tulin

Built from donated, scavenged, and garbage materials found in an around Syracuse, York. Some of the materials inspired by the play were: broken dishes from a famed dumpsite near the now defunct Syracuse China Factory, industrial discard and leftovers from various flooring, upholstery, and architectural salvage companies in the area, shipping supplies, and broken asphalt. Materials were tracked during production and during proper disposal or reuse. I created this design as a guest alumnus of the Syracuse University Drama Department.