BIOSPHERE 3
2020
An audio-guided walking tour that began in a community park and ended in a backyard with a series of dispersed, large-scale installation works.
made with Valley Traction Performance Collective
---
An experiment in socially distant performance, BIOSPHERE 3 took place for two days in Boiling Springs, PA. We created an audio walking tour that led from a nearby park along a 1/2 mile path to our property, where we constructed a series of six large, sculptural "biomes."
Listen to the audio guide here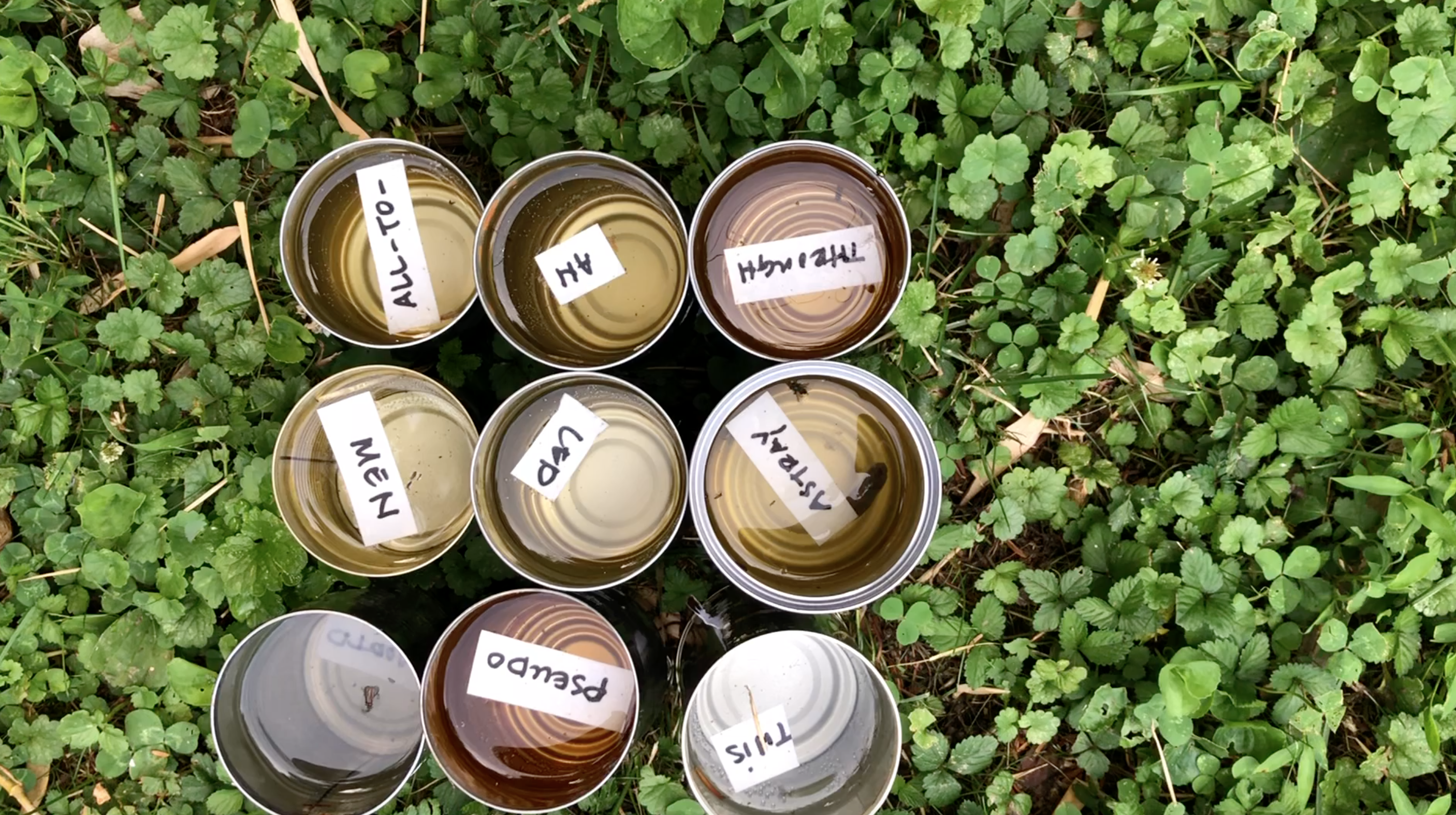 The biomes were built from bamboo that grows on the property, which was lashed together with simple fabric strips. We combined these structures with other found materials we had in close proximity. The space was inspired by Biosphere 2 in Oracle, Arizona which aimed to create a fully-sealed ecological system meant to mimic the various biomes of Earth. Originally, "The Theater for All Possibilities" assembled a team to complete the gargantuan task of building the 3.14 acre structure between 1984 and 1991. In our BIOSPHERE 3, visitors walked among the biomes while listening to the museum-style audio tour, which infused humor and layers of sound with writings that examine humanity's desire to understand and control the natural environment. This project was both a critique and an embrace of the bold act of "building a home/world," an act which many of us navigated on individual levels during the pandemic.
Performance assembled by:
Kent Barrett
Mary Olin Geiger
John Werner

Original Compositions by:
John Smith

BIOSPHERIANS:
Catherine Bloom
Mo Geiger
Sara Markowitz
Jessica Smith
Jeff Adams
Nate Smith
David Werner
John Werner

special thanks to Pierce Bounds, Chris Gibson, Hanniel Sindelar, and Emma Diehl for allowing us to use their documentation photos