5th Grade Safety Patrol High-Vizibility Crosswalk Spectacular
2022

A Pedestrian Parade that appeared in Portland State University's Assembly 2022 conference at Martin Luther King Jr. School in Portland, Oregon

Made in collaboration with Becca Kauffman and the Dr. Martin Luther King Jr. School Safety Patrol team. Textile materials and reflective vinyl donated by Niek Pulles and the Nike materials lab.


---

The luminescent hues of safety orange, neon yellow, and retroreflective silver create the palette for hi-visibility workwear, a standardized form of safety apparel designated for construction workers, flaggers, and any job performed in or near oncoming traffic. In this project, we teamed up with the Dr. MLK Jr. School 5th grade Safety Patrol, a group of 14 junior crossing guards, to design their own custom uniforms using the hi-viz color scheme and visual symbology of street signs. The new line of Safety Patrol vests and handprint flags debuted at a participatory pedestrian parade and celebration of visibility at the school's newly painted crosswalk.

Previously, the school rotated 4 vests among the group of 14 safety patrollers, and in this we saw a need for individual uniforms. During workshops in preparation for the parade, we discussed the imagery of traffic guidance and the significance of communicating with others for greater public safety. We worked with each of the students to design "dream vests" which then were distilled into our found and donated materials that represented the hi-vis family of neon orange, yellow, black, and reflective traffic-glam.

The parade was accompanied by a soundtrack mixed by DJ Sappho, and concluded with the premiere of Wake Up, an original track created by Jagz — elementary school students in the King School Museum of Contemporary Art (KSMoCA) mentorship program. Production of the track was led by the student's mentor, Lyberty Udochu.







Photographs of the live performance by A.W. Geiger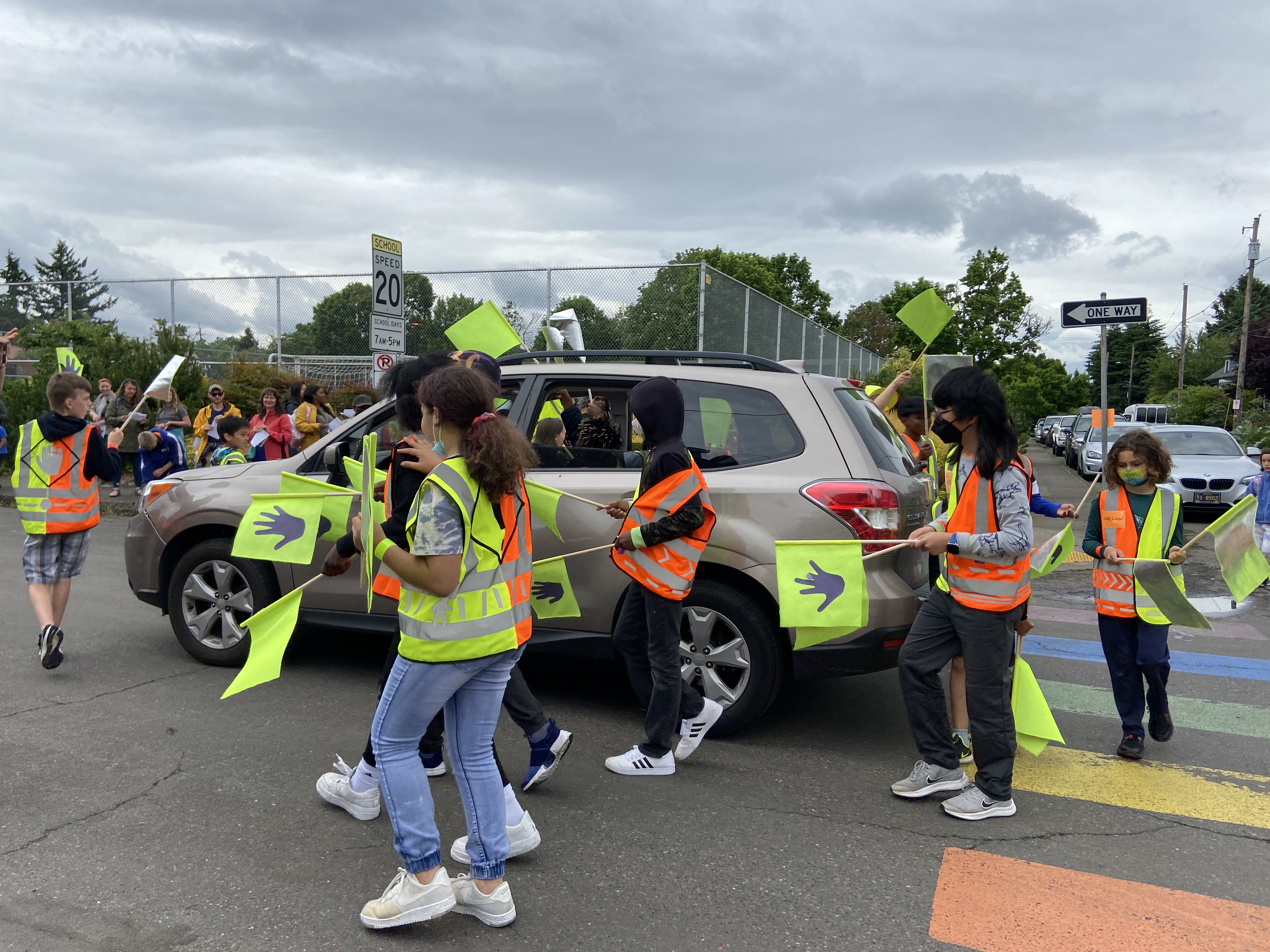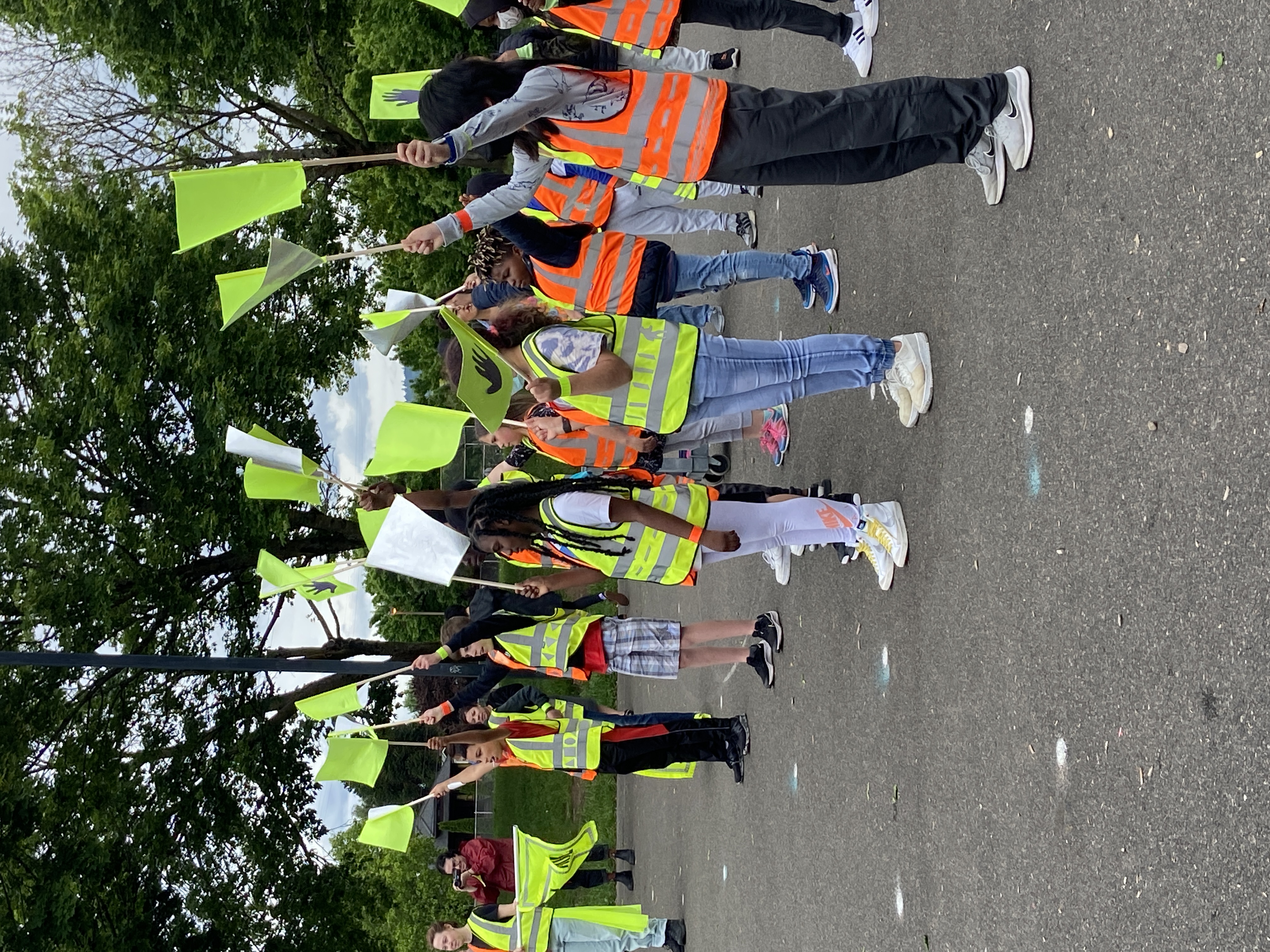 Additional photos by Michelle Illuminato
Continued Vizibility

In our workshops with the students, we brought attention to vizibility as an empowering act for the body in public. While wearing hi-vis, a person is at once individual and a part of a collective; protected by visual conformity. These vests use that concept and subvert it by becoming personalized garments that still perform their primary alert function. The uniforms will be used by future generations of Dr. MLK School Safety Patrollers to come, and they are functional fashion — acting as teaching tools for the value of communication in public space.